The USC Rossier School of Education prepares aspiring and current teachers as well as organizational leaders to achieve positive outcomes in a range of educational settings. USC Rossier offers select program options delivered online:
Master of Arts in Teaching
The Master of Arts in Teaching (MAT) program is designed for aspiring K-12 teachers looking to gain the skills and knowledge needed to become great teachers and help all students succeed. This teacher preparation program also prepares candidates to be recommended for a teaching credential.
Master of Arts in Teaching – TESOL
With a curriculum focused on TESOL pedagogy, this program prepares educators to teach non-native English speakers in culturally responsive learning settings. Students explore the foundations of English-language teaching and put theory into practice with a field experience in a TESOL setting.
Doctor of Education (EdD) in Organizational Change and Leadership
This program is designed for current and emerging leaders who are looking to drive systemic change in their organization. These leaders include individuals who currently hold or are seeking leadership positions within colleges and universities, K-12 schools and systems, private firms, and nonprofit and government organizations.
---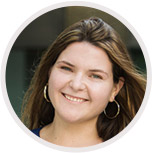 "Although I was a little apprehensive of an online program at first, I realized that USC Rossier offered me a lot of flexibility while also offering strong academics and a fieldwork component. I've come to realize that it was one of the best academic decisions I have made."
–Sarah Tomlinson, MAT-TESOL Graduate
---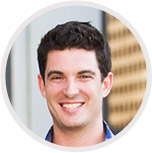 "I was hired to teach 10th and 11th grade social sciences at the school where I'm currently finishing my guided practice. I feel incredibly grateful for the opportunity that the school is giving to me, and I also feel extremely grateful for the positioning, preparation and confidence that USC Rossier gave me to compete for the job."
–Johnny Walker, MAT Graduate